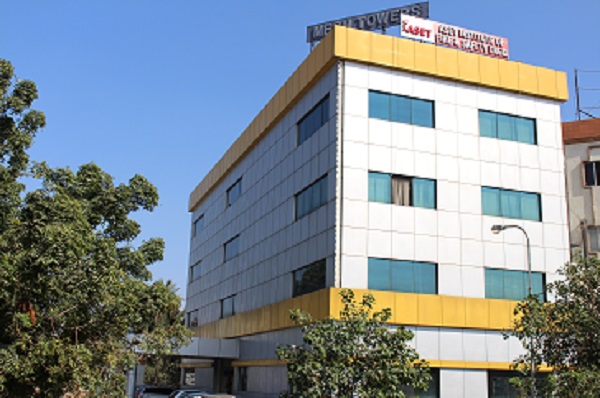 The ASET college was launched by the MR Educational and charitable trust with a noble objective of imparting education in non conventional discipline to get complete placements in India and abroad at an conducive atmosphere.
ASET College of fire and safety Engineering is well known for its EHS academy in Tamilnadu in India. The college consists of EHS &HSE programme taking care of academics of the students and maintaining its standard.
ASET College of fire and safety Engineering is located ponnamallee high road in maduravoyal and about 6.1 Km away from Koyambedu-chennai, the capital of Tamilnadu in India. It provides an ideal situation for studies and carrying out field exercises in Einvormental health and safety arena.
ASET College of fire and safety Program offers specific education for all level of position in safety sector. As a safety and environment being the major subjects, the courses will mainly focus on occupational health safety, industrial safety, chemical safety, electrical safety construction safety, inspection and audit etc. An interest in safety sector is usually recommends to students who are preferring to pursue it a major.
Pursuing the continuous learning, the ASET prepares the students to score creditable curriculum in the Academic sessions and also encourages them to develop their interpersonal and intrapersonal skills and attitudes to approach life with true confidence
ASET includes setting standards for professional services and performance, establishing codes of ethics, determining requirements for admission as professional Safety Officers, Safety Engineer, EHS Officer, and encouraging Students to hone their skills through continuous professional preaching's.
ASET offers courses to fulfil the corporate expectations to tide over any kind of emergency arising in and around their workplace area.
The college is equipped with Library containing all kind of safety, Health Food safety journals, Personality development books, are accessible to all Students. Internet facility is available so as to enable the students to access to kind of updated information's available to excel in their area where the students outshine. Furnished hostels for students with boarding facilities are situated near by the campus where delicious and Hygienic foods are served.
Good infrastructure with classrooms equipped with full practical training is provided for effective teaching and learning process. The college is highly concerned with advancement in technology in safety and accordingly keeps updating its personal Protective Equipment labs. ASET has state of the all modern and advanced all safety relevant equipments.
Consistent with the high standard of education aimed at by the college, it has a team of highly experienced, well qualified and dedicated faculty members in all disciplines. The faculty members impart the lesson and practical plans of their respective subjects according to the academic calendar of the semester and execute it sincerely and successfully. Such well designed curriculum certainly helps the students to excel in their studies.
In addition to this, experts and ace practitioners from various industry impart guest lecture ring to the students in their respective areas of specialization. Regular industrial visits and educational tours are also arranged to supplement the classroom lectures.
The ASET has its own disciplinary policies and the students are encouraged to follow them. The disciplinary policies consist of the rules and regulations for attendance, dress code and code of conduct. In addition to this, the institute has also formed some committees in order to make the campus safe and secure for the students. The students at ASET utilize these opportunities available to them on the campus every year and evolve as a competent and become ideal professionals at the end of their respective EHS courses.
RECOGNITION / ACCREDITATION
Corporative Member of National Safety Council
Collaborative Institute of Alagappa University
INTERNATIONAL COLLABORATIONS
International Collaborations between ASET & Universities Abroad extent to students an opportunity to work at internationally renowned accredited partner while gaining an in-depth exposure to a different study environment. It prepares the students to adapt to and excel in a global work environment, while helping them to understand different cultures work styles and mindsets