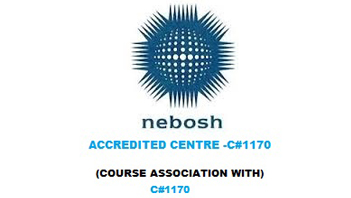 TRAINING COURSE
| NEBOSH | IOSH | LEAD AUDIT |
| --- | --- | --- |
| NEBOSH IGC | IOSH – Managing Safely | IRCA |
| NEBOSH Oil & Gas | IOSH – Working Safely | OHASA (18001: 2007) |
| NEBOSH International Diploma | | IEMA (EMS 18001:2004) |
About Nebosh
NEBOSH (The National Examination Board in Occupational Safety and Health) was formed in 1979 as an awarding body with charitable status. NEBOSH offers a comprehensive range of globally recognized, qualifications designed to meet the health, safety and environmental management needs of all places of work. NEBOSH is an awarding body approved by Scottish Qualifications Authority (SQA) Accreditation, which has a UK-wide regularly. Courses leading to NEBOSH qualifications attract around 50,000 candidates annually, with exams taken in over 110 countries around the world.
Who recognized NEBOSH IGC?
Predominantly companies regardless of size recognize NEBOSH qualifications to recruit in the stream of HSE especially at African continent and Middle East. NEBOSH qualifications are also recognized by the relevant professional membership bodies including the institution of Occupational Safety and Health (IOSH) and the Chartered Institution of Water and Environmental Management (CIWEM).
Benefits when you complete NEBOSH IGC
Helps to achieve Technical membership with IOSH (Institute of Occupational Health & Safety) Breakthrough for anyone to kick starts their career in HSE Field. Ability to demonstrate the hazards associated in the workplace and report on them and submit the report with suitable recommendations how to eliminate/mitigate them.
Who can pursue this course?
This course can be undertaken by managers, supervisors, young graduates in all careers as it offers a broad knowledge and understanding of health and safety principles and practices. This qualification focuses on International standards and management systems, enabling candidates to effectively discharge workplace health and safety responsibilities in any employment sectors, in all parts of the world. The NEBOSH International General Certificate is also suitable for those embarking on a career in Health and Safety, no previous health and safety knowledge is required.
Eligibility
No prerequisite, fair knowledge of English would be preferable.
Examination and certificates:
Examination will be held for 2 hours (IGC-1 & GC-2) and for GC-3 practical assessment, candidates should submit the report no later than 08 days from the theoretical examination date.
Successful candidates will be issued certificates within 50 working days from the declaration of results.
Passing Percentage for NEBOSH IGC Qualification:
IGC – 1 : 45%
IGC – 2 : 45%
IGC – 3 : 60%
Course Duration:
Intensive interactive Classroom training for 133 hours/10 days
NEBOSH IGC Course Syllabus:
Unit – IGC 1 – International Management of Health & safety
Unit – IGC 2 – Control of International Workplace Risks.
Unit – IGC 3 – International Health and Safety Practical Application
Collaboration:
NEBOSH courses provided by us are in collaboration with C#1170 VALENCE TECH Accredited Course Provider from NEBOSH with the license number 1170